THE BOLERO EFFECT, Moi Tran, 2020
In November 2019, Moi Tran staged the immersive-theatre piece The Bolero Effect inside a house in Hanoi. Thematically/melodically inspired by nhạc vàng's heritage, the piece explores themes of communication, reconciliation and emotional reckoning. It assesses our attempts to understand the world and the human condition. This filmic version, filmed inside the same house across 12 chapters/spaces, captures the essence of the performances.
*
(The works' online screening has finished)
Scene 1: Four Cups
Scene 2: Two Women On The Stairs
Scene 3: A List
Scene 4: The Man On The Bed
Scene 5: Gold Down
Scene 6: Let's Talk A While
Scene 7: Their Neck Tie
Scene 8: Transform Into Something
Scene 9: Eating Apples
Scene 10: Scratch A Spot
Scene 11: Running Water
Scene 12: Final Scene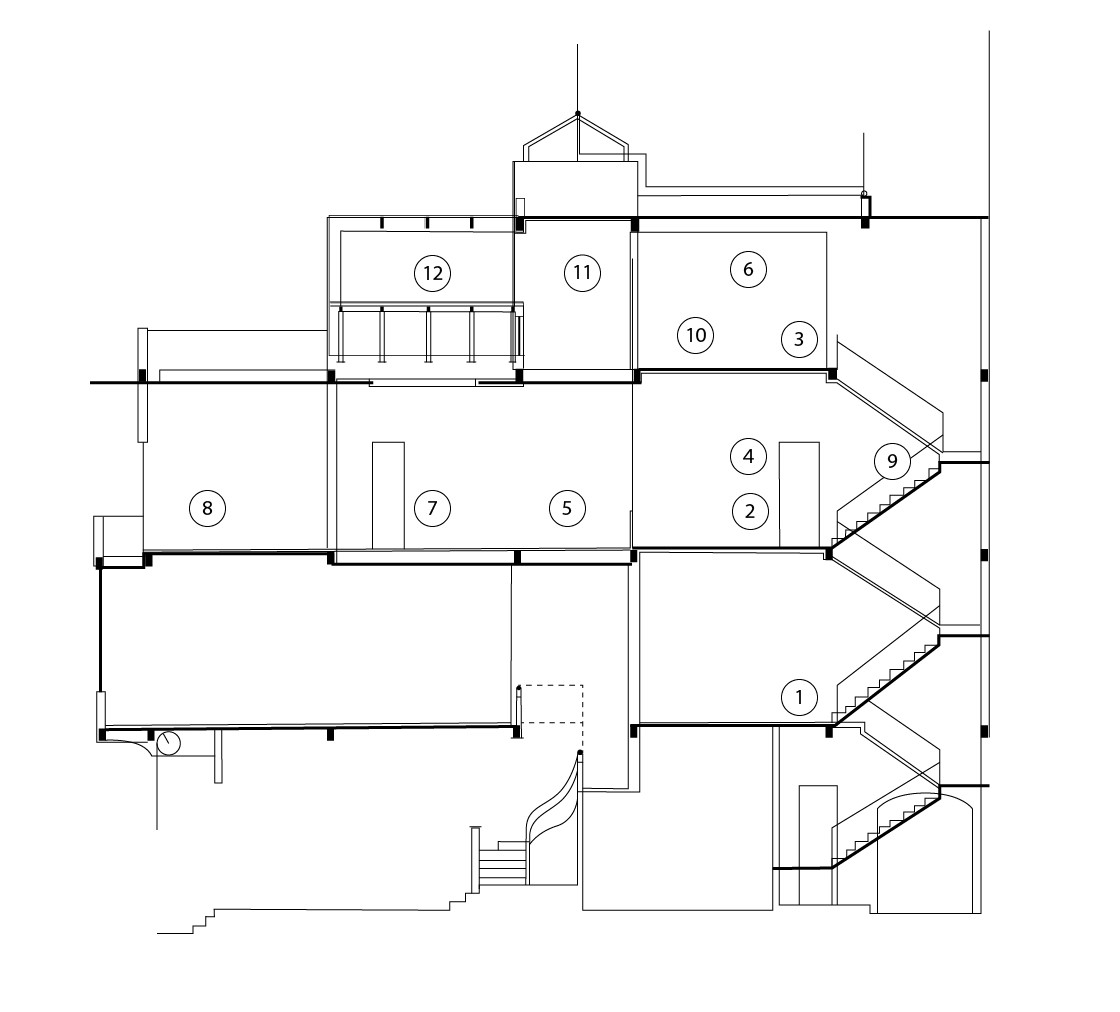 THE BOLERO EFFECT – FILMIC VERSION
Conceived and created by Moi Tran
Curated by Đỗ Tường Linh
Assistant director: Đào Ngọc Hà
Original music composed and arranged by Nguyễn Ngọc Tú
Cello: Lê Tuyết Trinh
Piano: Lê Minh Kiều Anh
Performed by: Nguyễn Danh Hoàn, Nguyễn Hồng Diệp, Trần Thị Hảo, Hồ Thị Mỹ Chung, Nguyễn Thị Thanh Mai, Nguyễn Hoài Hương, Nguyễn Thị Linh Giang, Ngô Thu Hà, Nguyễn Thị Bích Diệp, Hoàng Trang, Chu Quang Huy, Vũ Thùy Dương, Trương Mạnh Đạt, Lộc Vàng
Film shot and edited by Nguyễn Quang Vinh and Đào Thu Uyên
ABOUT MOI TRAN
Born in Vietnam, Moi Tran is an artist based in the UK with training and background in Fine Art and Theatre. Her multidisciplinary practice as Artist, Researcher, Performance Maker and Designer explores the intersections between Contemporary Art and Live Performance. Through a research-based practice she creates live performance, video, object making, music, text and installation to examine the way social, ecological and political technologies shape our private, social and geographical identities. Collaboration and examinations of a common emotional vocabulary underpin her work. In 2019, she realized The Bollero Effect, a performance in Ha Noi.